Need to track your teams and assets at all times on land, sea or air? Then a robust and reliable tracking system is essential.
In this guide, we outline the key features and functionalities you should keep in mind when deciding which tracking solution is best to implement for your operations.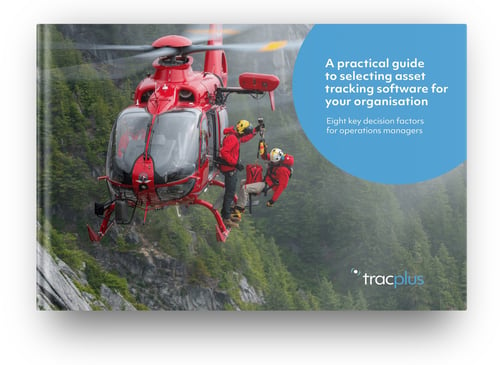 These critical factors will help you make an informed decision and ensure you're addressing each and every one of your specific requirements for asset tracking.
You'll learn about:
Integration capability and hardware agnosticity -

why your internal and external systems need to communicate

Cross-agency sharing -

tracking is often a requirement to be hired for contract work, and agencies tend to look favourably on providers that offer cross-agency sharing

Communications redundancy -

all your bases have to be covered, it's crucial. Being reliant on one method of communication puts your teams and assets in danger

Systems accessibility -

you need a tracking platform that stores your data in the cloud, where it's readily available across all browsers and devices

Data and asset security -

the tracking platform should be geared toward complete and total data privacy, security, and control from top to bottom

Turning data and insights into intelligence -

your decisions, assets, and operations can all benefit from data insights, to help streamline, grow, and improve your business

Future-proofing and continuous improvement -

look for a partner who's committed to consistently improving their products and services, and always working towards better technology, better functionality, and better results

The confidence factor -

your chosen provider should demonstrate ongoing commitment to whichever sector you're working in — be it land, sea, air, personnel, or a combination of all four